Description
Experience the most complete Trine ever created!

The Trine series returns to the magic of 2.5D with Trine 4: The Nightmare Prince! The three heroes of the best-selling adventure series are back, sent on a quest to retrieve the troubled young Prince Selius. Amadeus the Wizard, Pontius the Knight, and Zoya the Thief are joined together once again on a thrilling quest through fantastical fairytale landscapes teeming with danger.

Prince Selius suffers from intensely dark dreams and, due to his magical talents, monstrous nightmares are able to slip into reality and wreak havoc on the waking world. Amadeus, Pontius, and Zoya must find the afflicted prince and resolve the desperate situation before the world is engulfed by the Nightmare Prince's shadows.

Trine 4 reaches new heights in the series, bringing the most complete gameplay experience ever to fans and new players alike!

Developer:Frozenbyte | Publisher: Modus Games

To learn more about Trine 4: The Nightmare Prince, visit www.trine4.com


Features
Gorgeous, 2.5D landscapes. Explore uniquely designed levels in beautiful, 2.5 dimensions, from breathtaking ruins and haunted tombs to tranquil birch groves and blueberry forests.
Local and online multiplayer. Play with up to 4 players online or in local co-op.
Captivating storytelling. Follow the story of a haunted prince as you journey through magical fairytale landscapes inhabited by friendly creatures, as well as a host of nightmarish foes.
Dynamic puzzle-solving. Solve puzzles - solo or with friends - that feature fire, air, light, magnets, electricity and more, with challenges tailored to the number of players.
Unlock diverse abilities and amazing new skills.
Completely revamped combat system. Experience the heroes' own bloodcurdling nightmares in boss fights featuring an enriched combat system with fresh challenges and thrilling action!
Enchanting soundtrack. Enjoy a wondrous soundtrack with songs that bring life to each new environment.
---
Videos
Trine 4: The Nightmare Prince - Official Launch Trailer YouTube
Trine 4 - Story Trailer YouTube
Trine 4 - Release Date Reveal Trailer YouTube
Trine 4: The Nightmare Prince Announcement Trailer YouTube, Download (.zip)
---
---
Images
---
Logo & Icon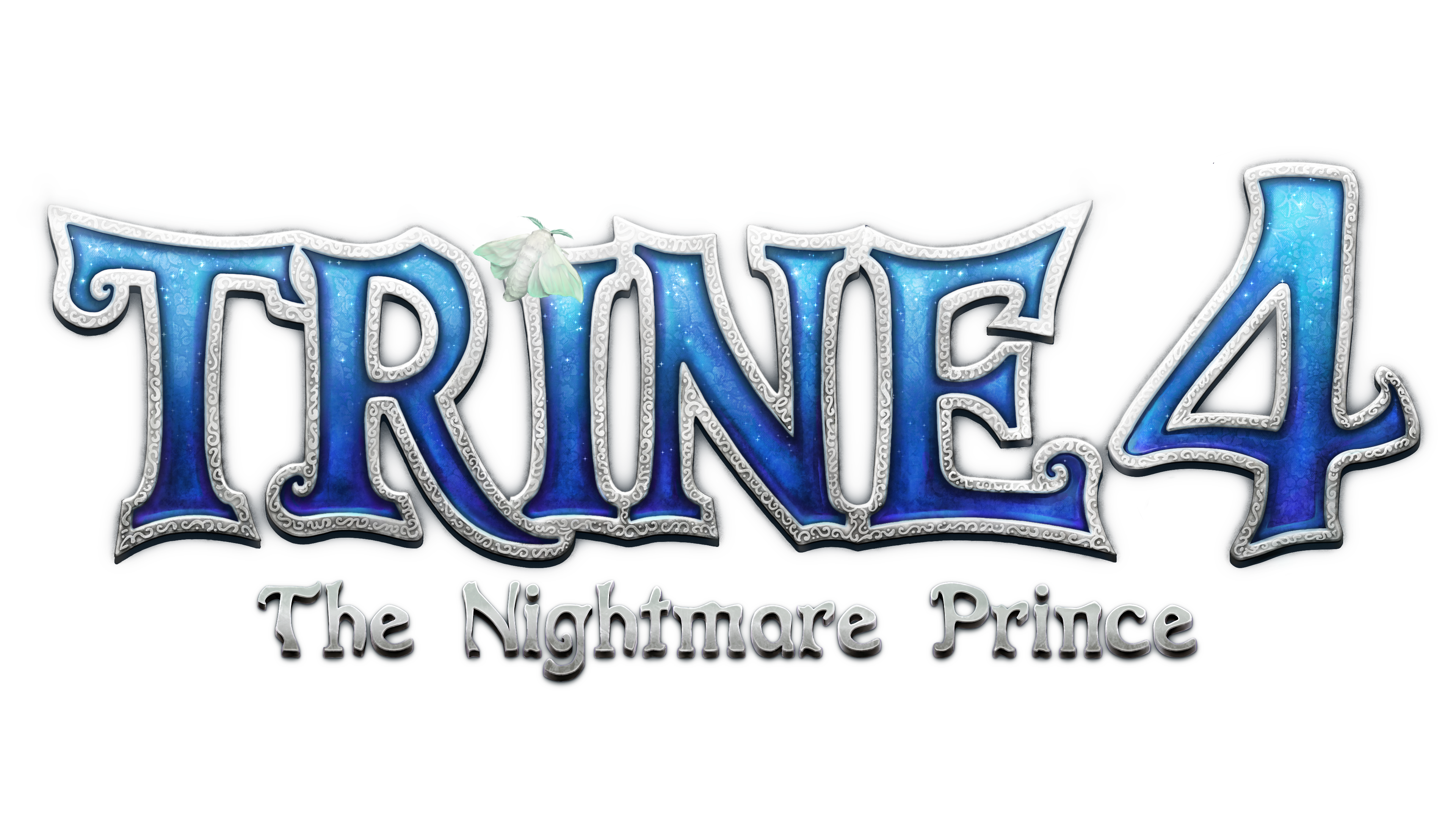 ---
Additional Links
Trine Series website
trinegame.com.
Trine Series on Twitter
twitter.com.
Trine Series on Facebook
facebook.com.
---
About Frozenbyte
Boilerplate
Frozenbyte is an independent game developer with a focus on game quality. All Frozenbyte games are based on own IP. Original titles include the critically acclaimed Trine series.

Frozenbyte has developed games for Xbox 360, PlayStation 3, Wii U, Nintendo Switch, Xbox One, PlayStation 4, PlayStation 5, Xbox Series S/X, Windows, Mac, Linux, Android and iOS.

Current projects: Trine 5: A Clockwork Conspiracy and Starbase
More information
More information on Frozenbyte, our logo & relevant media are available here.
---
---
presskit() by Rami Ismail (Vlambeer) - also thanks to these fine folks