Description
About This Game

Coming to Nintendo Switch eShop on July 29th!

Experience a fairytale world of breathtaking sceneries and face a myriad of physics-based puzzles, wonderful contraptions, dangerous foes and enchanting creatures.

Trine 3: The Artifacts of Power is a platforming game of action, puzzles and adventure, and the sequel to the award winning Trine and Trine 2. Reunite with the familiar heroes - Pontius the Knight, Amadeus the Wizard and Zoya the Thief in an all-new adventure, now for the first time in full 3D!

Playable in single-player or in co-up with up to three players, both locally or online.

The Story

Amadeus the Wizard, Pontius the Knight, and Zoya the Thief have slowly come to the conclusion that having their lives commandeered by a powerful magical artifact is not a desirable state of existence on a permanent basis.

The heroes try to return their extraordinary gifts to the Artifact called Trine, and so they meddle with powers beyond their understanding: Trine shatters, and a heartless ancient sorcerer escapes. With only a broken artifact to guide them, the heroes must try and repair the damage they've caused... or the damage that might yet be done.
Features
Online and Local Co-op - Up to three players can play online and local co-up. Any mix is possible (for example 2 local, 1 online) and you can switch from singleplayer to multiplayer and vice versa. Play with your friends and explore the secrets together! *Note: PS4 version only has local co-op.
The Lost Pages - The ultimate test to your skills, the Lost Pages feature the most incredible contraptions, character-driven design, and ridiculous puzzles. Are you skilled enough to unlock all the Lost Pages?
Soundtrack - Award-winning composer Ari Pulkkinen returns for an amazing fantasy soundtrack!
Fantastic Fantasy - Adventure through breathtakingly beautiful landscapes in an enchanting fairytale world, and for the first time ever explore the Trine world in a full 3D setting, allowing you to go check out all the nooks and crannies that have been so alluring in the past.
Full Language Support for English, French, German, Spanish, Russian, Japanese, and Brazilian-Portuguese (voice + subtitles on/off), as well as additional number of languages for subtitles.
---
Videos
Trine 3: The Artifacts of Power Nintendo Switch Launch Trailer YouTube
Trine Series 1-3 Nintendo Switch Announcement Trailer YouTube, Download (.zip)
Launch Trailer YouTube, Download (.zip)
Announcement Trailer YouTube, Download (.zip)
---
---
Images
download all screenshots & photos as .zip (265MB)
---
Logo & Icon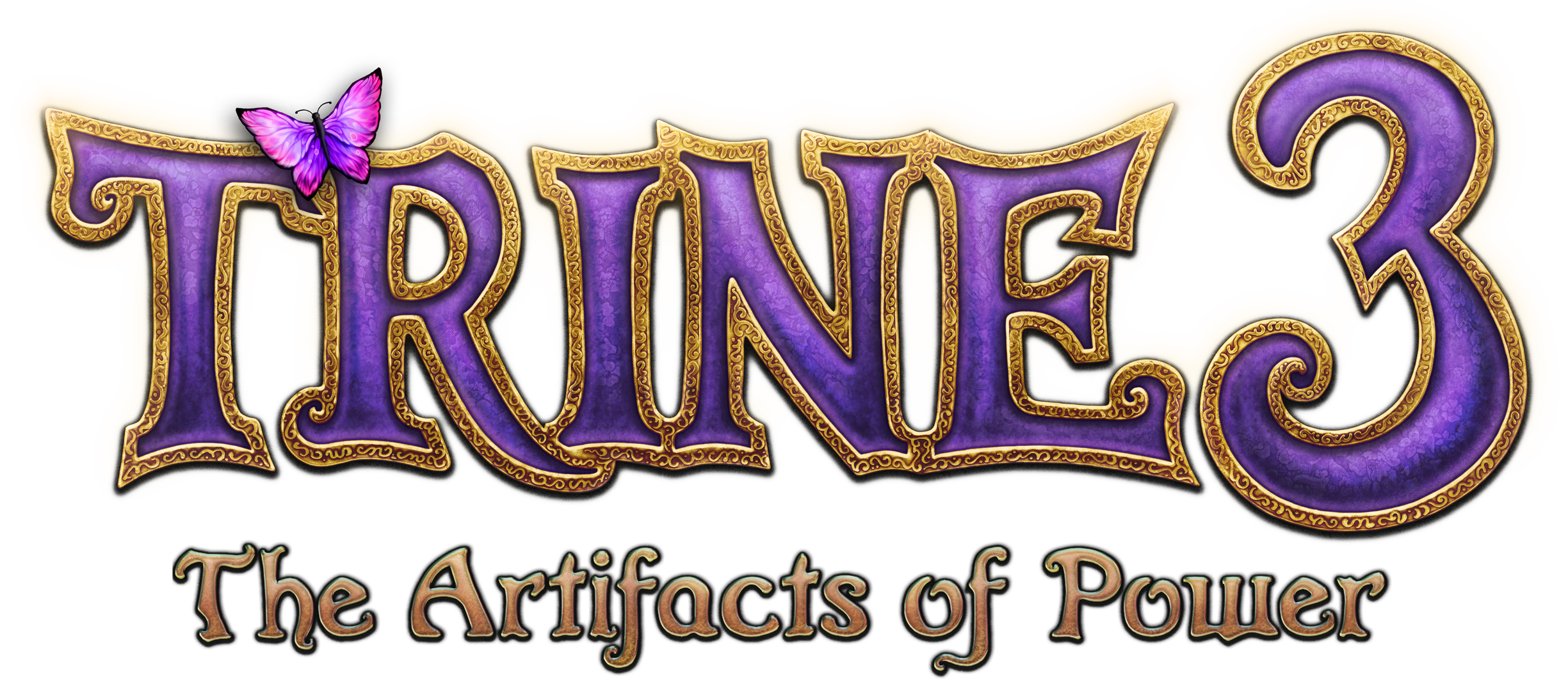 ---
Awards & Recognition
"Best Creative Achievement of the Year" Finnish Game Awards, 2016
---
Request Press Copy
Please fill in your e-mail address below to complete a distribute() request and we'll get back to you as soon as a press copy is available for you.

---
Additional Links
Official Website
trine3.com.
---
About Frozenbyte
Boilerplate
Frozenbyte is an independent game developer with a focus on game quality. All Frozenbyte games are based on own IP. Original titles include the critically acclaimed Trine series.

Frozenbyte has developed games for Xbox 360, PlayStation 3, Wii U, Nintendo Switch, Xbox One, PlayStation 4, PlayStation 5, Xbox Series S/X, Windows, Mac, Linux, Android and iOS.

Current projects: Trine 5: A Clockwork Conspiracy and Starbase
More information
More information on Frozenbyte, our logo & relevant media are available here.
---
---
presskit() by Rami Ismail (Vlambeer) - also thanks to these fine folks