Description
Trine 2: Goblin Menace introduces six new skills to the Trine 2 game world and an all-new campaign, spanning six unique levels, further improving the award-winning visuals of the original Trine 2. All the new skills are also playable in the original game and provide additional fun in multiplayer for all Trine 2 players. The Goblin Menace campaign thrusts the heroic trio of Amadeus the Wizard, Pontius the Knight and Zoya the Thief into an adventure chock full of goblin villains.
Features
Introduces six new abilities, including the time-slowing bubble and the kitesail shield.
Improved visuals and a completely new soundtrack.
6 new levels chock-full of new puzzles, hazards, enemies and contraptions.
Local and online co-op for up to three players.
New enemies and bosses, including the lethal goblin war-machine.
---
Videos
Trailer YouTube
---
---
Images
download all screenshots & photos as .zip (98MB)
---
Logo & Icon
download logo files as .zip (8MB)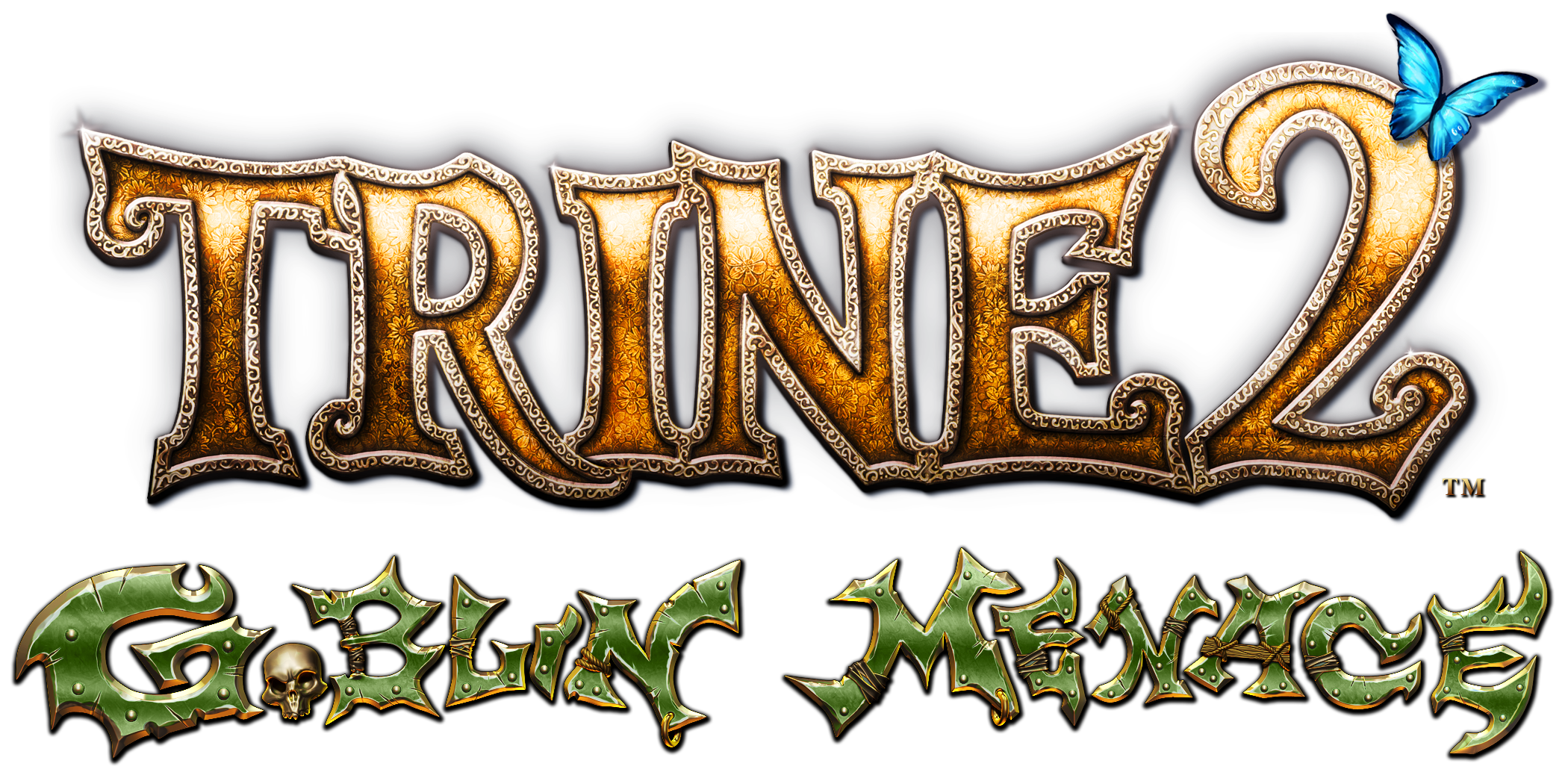 ---
---
Selected Articles
"More levels, more environments, more puzzles, more Trine!"
- Phil Soletsky, Game-Over
---
Additional Links
Trine and Trine 2 Soundtracks
aripulkkinen.com.
Trine 2 related blog posts:
frozenbyte.com.
Trine 2: Goblin Menace on Wikipedia
en.wikipedia.org.
---
About Frozenbyte
Boilerplate
Frozenbyte is an independent game developer with a focus on game quality. All Frozenbyte games are based on own IP. Original titles include the critically acclaimed Trine series.

Frozenbyte has developed games for Xbox 360, PlayStation 3, Wii U, Nintendo Switch, Xbox One, PlayStation 4, PlayStation 5, Xbox Series S/X, Windows, Mac, Linux, Android and iOS.

Current projects: Trine 5: A Clockwork Conspiracy and Starbase
More information
More information on Frozenbyte, our logo & relevant media are available here.
---
---
presskit() by Rami Ismail (Vlambeer) - also thanks to these fine folks