Description
Trine 2: Complete Story is a sidescrolling game of action, puzzles and platforming where Three Heroes make their way through dangers untold in a fantastical fairytale world. Play as Amadeus the Wizard, Pontius the Knight and Zoya the Thief in their adventure full of friendship, magic and betrayal.
Trine 2: Complete Story is the most complete version of the game. It includes the main Trine 2 campaign and the Goblin Menace expansion.

Out now on Nintendo Switch!
Features
20 levels chock-full of adventure, physics-based puzzles, hazards, enemies and contraptions.
Online and local co-op with up to three players
Three Heroes: Amadeus the Wizard, Pontius the Knight and Zoya the Thief, each with their own skills - and personalities charming and otherwise
Choose new skills to aid the heroes in their quest; fight dragon fire with fire arrows or turn your goblin enemies to ice, fly across chasms with the Kitesail Shield, levitate monsters to great heights and then trap them in a box, or slow down the game world with the time-bending gravity bubble!
Epic 27-track soundtrack composed by the acclaimed Ari Pulkkinen.
---
Videos
Trine Series 1-3 Nintendo Switch Announcement Trailer YouTube, Download (.zip)
Trailer YouTube, Download (.zip)
---
---
Images
download all screenshots & photos as .zip (643MB)
---
Logo & Icon
download logo files as .zip (7MB)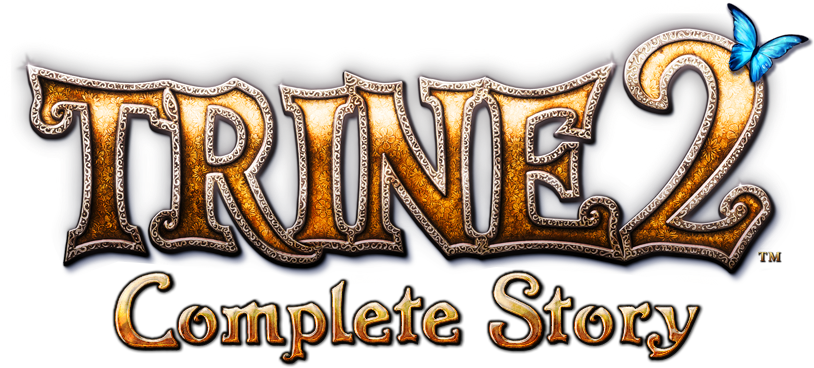 ---
---
Selected Articles
---
Additional Links
Trine and Trine 2 Soundtracks
aripulkkinen.com.
Trine 2 related blog posts
frozenbyte.com.
Trine 2: Complete Story on Wikipedia
en.wikipedia.org.
---
About Frozenbyte
Boilerplate
Frozenbyte is an independent game developer with a focus on game quality. All Frozenbyte games are based on own IP. Original titles include the critically acclaimed Trine series.

Frozenbyte has developed games for Xbox 360, PlayStation 3, Wii U, Nintendo Switch, Xbox One, PlayStation 4, PlayStation 5, Xbox Series S/X, Windows, Mac, Linux, Android and iOS.

Current projects: Trine 5: A Clockwork Conspiracy and Starbase
More information
More information on Frozenbyte, our logo & relevant media are available here.
---
---
presskit() by Rami Ismail (Vlambeer) - also thanks to these fine folks